The Victorious Life
John Coblentz
INTRODUCTION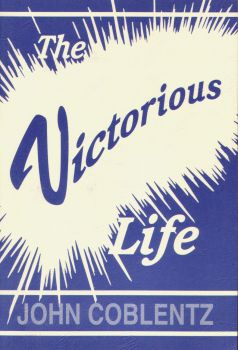 Have you struggled in defeat as a Christian?
Does some temptation constantly haunt you? Are you living in bondage to fear? pride? lust? self-pity? anger?
The psalmist cried, "Order my steps in thy word: and let not any iniquity have dominion over me" (Psalm 119:133).
Is that your prayer, too? If it is, read on. In the following pages, you will find practical, step-by-step guidance from God's Word, guidance that will show you how to live in victory over sin.
The steps to victory are not always easy. But they are right. They are backed by the God of heaven. They are backed by all the resources of heaven. And they are worth every difficulty because they lead us to heaven. "He that overcometh shall inherit all things; and I will be his God, and he shall be my son" (Revelation 21:7).
Copyright © 1992 Christian Light Publications

Second Printing, 1996

ISBN: 0-87813-550-2