If You Would Like to Try Again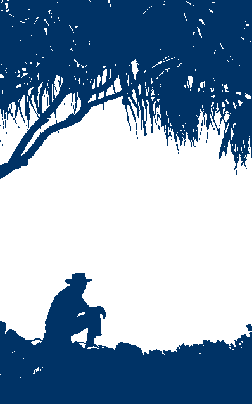 Do you ever wish you could "go back and try again"? Sometimes we can. Many opportunities, however, are not repeated.

My daughter, for example, works diligently to solve her math problems. When an answer is incorrect, she works the problem again and again until she finds the correct solution.

Life's problems, on the other hand, are a bit more complicated. While we are struggling with a problem, new factors challenge us, and more unknowns appear. Situations change. If we fail, there may be no second chance.

Perhaps as you look back over the past year, or years, you have regrets. You see things you would like to change. Failures. Losses. Wrong choices. You would like to try again, try to do better.

A New Year brings us to a point of reflection and, hopefully, to new resolutions. But at this point we need hope and power, for history illustrates that given similar sets of circumstances, we often make the same mistakes again--and again.

Is there HOPE? Is there POWER? Yes!
Past failures can be forgiven.
"For thou, Lord, art good, and ready to forgive" (Psalm 86:5). We experience that forgiveness when we confess our sins to God and to each other. This means honestly acknowledging, specifically, how we have sinned. God promises that He will not remember those confessed sins against us anymore (Hebrews 10:17). Praise God, the blood of Jesus cancels our guilt account.
Past failures can be transformed.
"And we know that all things work together for good to them that love God, to them who are the called according to his purpose" (Romans 8:28). When we yield our lives unreservedly to God, He can create something beautiful from even the most wretched mistakes we have made.
Past failures do not have to be repeated.
God sent His Son Jesus "to bless you, in turning away every one of you from his iniquities" (Acts 3:26). God has power to turn us away from sin and He has power to keep us from turning back to sin. "Ye shall receive power, after that the Holy Ghost is come upon you" (Acts 1:8). The Holy Spirit gives us the desire and the power to say "No" to the wrong and "Yes" to the right. Our part is to yield the members of our bodies continually "as instruments of righteousness unto God," not as instruments of wrongdoing to sin (Romans 6:13).

We cannot relive the past. We cannot erase the consequences of our choices. We cannot change ourselves.

We can confess our sins. We can receive forgiveness. We can live a transformed life--through Christ Jesus!

Jesus Christ is waiting to change you. He wants to give you a wonderful new year and a wonderful new life. He will help you try again.
If You Want to Use Time Wisely . . .
Time is a gift from God. The quantity, of course, cannot be altered. The demands on our time diminish or increase depending on our stage in life. Our choices concern how to proportion the 24 hours of each day.
Jesus said, "I must work the works of him that sent me, while it is day: the night cometh, when no man can work" (John 9:4). Here, Jesus gives us two principles for use of time.
First, know what it is you are supposed to do. As children of God, our assignment is clear: we have been given the ministry of reconciliation (2 Corinthians 5:18). Our gifts and job descriptions differ, but our underlying task is the same.
Today's world offers myriads of choices. We are living in deceptive times, however, and things which seem to be good may not be the best. Let's pray for discernment so that our time and energy can be invested in that which truly counts for eternity.
Second, do jobs when they need to be done. Do not procrastinate. I find myself in frustrating situations when I procrastinate, putting myself and others under unnecessary pressure. Then I may not have time for the most important things.
Through procrastination, I almost lost the opportunity to pray with an elderly neighbor dying of cancer. Thankfully, God continued reminding me until I visited her, and she found peace with God one week before her "night" came. How many other opportunities have I lost by not working while it is day?
To accomplish God's work in God's time, we must wisely use each moment. This poem that an elderly friend of mine loves to quote says it so well:
Redeeming the Time

          I have only just a minute,
          Only sixty seconds in it,
          Forced upon me, can't refuse it,
          Didn't seek it, didn't choose it,
          But it's up to me to use it;
          I must suffer if I lose it,
          Give account if I abuse it;
          Just a tiny little minute
          But eternity is in it.
                             --Author Unknown



May God help us to use our minutes for Him!
If You Want A New Life
TURN from your old ways!
"Repent ye therefore, and be converted, that your sins may be blotted out" (Acts 3:19).
"Put off the old man with his deeds; and . . . put on the new man, which is renewed in knowledge after the image of him that created him" (Colossians 3:9,10).
"He that covereth his sins shall not prosper: but whoso confesseth and forsaketh them shall have mercy" (Proverbs 28:13).
RECEIVE JESUS as your Lord and Saviour!
"As many as received him, to them gave he power to become the sons of God, even to them that believe on his name" (John 1:12).
"He that believeth on the Son hath everlasting life: and he that believeth not the Son shall not see life; but the wrath of God abideth on him" (John 3:36).
FOLLOW JESUS as your Master!
"Then said Jesus unto his disciples, If any many will come after me, let him deny himself, and take up his cross, and follow me" (Matthew 16:24).
"Not every one that saith unto me, Lord, Lord, shall enter into the kingdom of heaven; but he that doeth the will of my Father which is in heaven" (Matthew 7:21).
JOIN a spiritual fellowship of believers!
"Then they that gladly received his word were baptized: and the same day were added unto them about three thousand souls" (Acts 2:41).
---
Many people are in hell today
because they put God off one day at a time.
---
© Copyright, Christian Light Publications

You may request printed copies of this tract from
Christian Light Publications.

This selection is available on-line
thanks to the contribution
of an individual blessed by Anabaptists.
You know who you are --
thank you and God bless you!