If You Wish God Were Different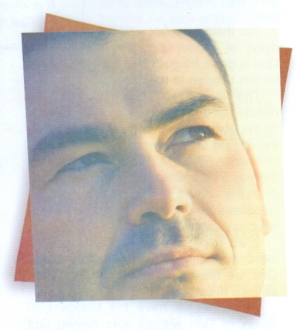 He probably is.

One of the saddest things about people today -- even Christian people -- is their ignorance of God. Like the story of the blind men who examined an elephant, people grab onto one idea about God and believe they understand Him entirely.

One blind man felt the elephant's tail and declared that the elephant was like a rope. Another grabbed its leg and said the elephant was like a tree. Still another bumped into its side and declared the elephant to be like a wall.

Even today, many catch hold of one piece of the awesome truth about God -- and profess to know the whole.

"God is good" or "God is love," they declared. They mean that he is nice, kind, and gentle and that He makes them feel good.

But their neighbor who is dying of cancer groans, "If God is good, then why did He let this happen to me?"

That is a logical question, but it is directed at a partial truth. It is like asking, "If the elephant is like a rope, why does the ground shake when he walks?"

I suppose that in God's almighty being there is a spot where He is nice and gentle in the human sense, but His love and goodness are much more profound than we can ever understand.

If we happen to understand (or think we understand) a particular truth about God, we must not assume that one truth defines His whole being.

Some people have the boldness to speak of God without ever having had contact with Him. They run into something they guess must have been God and begin talking about Him -- without any understanding of Him.

They win at the lottery or smash an opponent and declare, "God is fabulous!"

Or they watch a business venture fall apart or have a marriage partner walk out and bitterly declare "God is dead" or "God doesn't care."

It is absurd to equate God with men.

It is absurd to judge God by our dealings with men. It is worse yet to judge Him by where I come out in those dealings.

Many people follow some little half-truth or tenth-truth or no-truth about God. Many others busily deny those half-truths or untruths. But neither the "believers" nor the "unbelievers" have ever really confronted the truth of the living God.

The true God reveals Himself in His Word. The Bible is the written Word of God. "We have also a more sure word of prophecy; whereunto ye do well that ye take heed, as unto a light that shineth in a dark place. For the prophecy came not in old time by the will of man: but holy men of God spake as they were moved by the Holy Ghost" (2 Peter 1:19,21).

Jesus is the living Word of God. "The Word was made flesh, and dwelt amoung us, (and we beheld his glory, the glory as of the only begotten of the Father,) full of grace and truth" (John 1:14).

We cannot know God if we do not know His Word and if we do not know Jesus Christ.

If you say you know God but do not read the Bible, you are very likely hanging on to some partial truth about God. Anyone can believe his own ideas.

If you say you are an atheist but have never read the Bible seriously, your denial of God is very likely based on a misconception of Him. If you have not or will not read the Bible, you cannot truly be an atheist. Anyone can deny what he refuses to look at.

God is. What we believe about Him or refuse to believe about Him cannot change Him. "If we believe not, yet he abideth faithful: he cannot deny himself" (2 Timothy 2:13)

However, our belief or unbelief does affect us.

Life, for both time and eternity, hangs on our relationship with God and His Son Jesus Christ.

"This is life eternal, that they might know thee the only true God, and Jesus Christ, whom thou hast sent" (John 17:3).

"He that believeth on the Son hath everlasting life: and he that believeth not the Son shall not see life; but the wrath of God abideth on him" (John 3:36).

Would you know the true God? Begin by seriously reading His Word. Let the truth become the basis for your knowledge of Him.

God very much wants to reveal Himself to man, and He will show Himself to you if you seriously seek Him. "Ye shall seek me, and find me, when ye shall search for me with all your heart" (Jeremiah 29:13).

God wants you to know Him as He is. He does not want to be made what He is not, or to be understood according to some man's limited ideas.

So don't be satisfied with people's various ideas about God. Read His Word. Let Him tell you what He is. Let Him be what He is. Learn what He is by getting to know Him yourself.
How to Know God
Trust in Jesus Christ
"He that believeth on the Son hath everlasting life: and he that believeth not the Son shall not see life; but the wrath of God abideth on him" (John 3:36).
"But as many as received him, to them gave he power to become the sons of God, even to them that believe on his name" (John 1:12).
Repent of Your Sin
"Repent ye therefore, and be converted, that your sins may be blotted out, when the times of refreshing shall come from the presence of the Lord" (Acts 3:19).
Confess Christ as Your Master
"If thou shalt confess with thy mouth the Lord Jesus, and shalt believe in thine heart that God hath raised him from the dead, thou shalt be saved" (Romans 10:9).
Follow Jesus as Your Master
"Then said Jesus unto his disciples, If any man will come after me, let him deny himself, and take up his cross, and follow me" (Matthew 16:24).
"For to me to live is Christ, and to die is gain" (Philippians 1:21).
Be Part of a Christian Brotherhood
"And let us consider one another to provoke unto love and to good works: Not forsaking the assembling of ourselves together" (Hebrews 10:24).
Watch for His Return
"Watch ye therefore, and pray always, that ye may be accounted worthy to escape all these things that shall come to pass, and to stand before the Son of man" (Luke 21:36).
You will be judged by God's Word.
Have you read it?
---
© Copyright, Christian Light Publications
You may request printed copies of this tract (Just for You #448) from Christian Light Publications.